Home | Project | Processes and People
For the first twelve months, Benefacts recruited its team and established its systems and processes. 
The team included financial data analysts, database and software engineers, data and project managers and sector specialists. Their work involved
Engaging with nonprofits and their stakeholders
Establishing a basis for defining "nonprofit" in the Irish context – essentially, every organisation that was not part of the public sector or part of the private sector
Identifying all of the sources of regulatory filings by nonprofits from which data would be derived under the provisions of Re-Use of Public Information regulations
Consulting on and publishing a localised classification standard based on UN/Eurostat norms
Designing, building and populating the base register of Irish Nonprofits which in turn involved

Accessing, cleaning and normalising data from multiple sources about the same organisations
Assigning a Unique Identifier (Benefacts ID) to each nonprofit, classifying it and searching for its Eircode and web address
Building a proprietary tool for manually harvesting the contents of nonprofits' financial statements
Verifying, organising and storing the data in a proprietary database
Commissioning and publishing a searchable website for publishing the data in a highly accessible way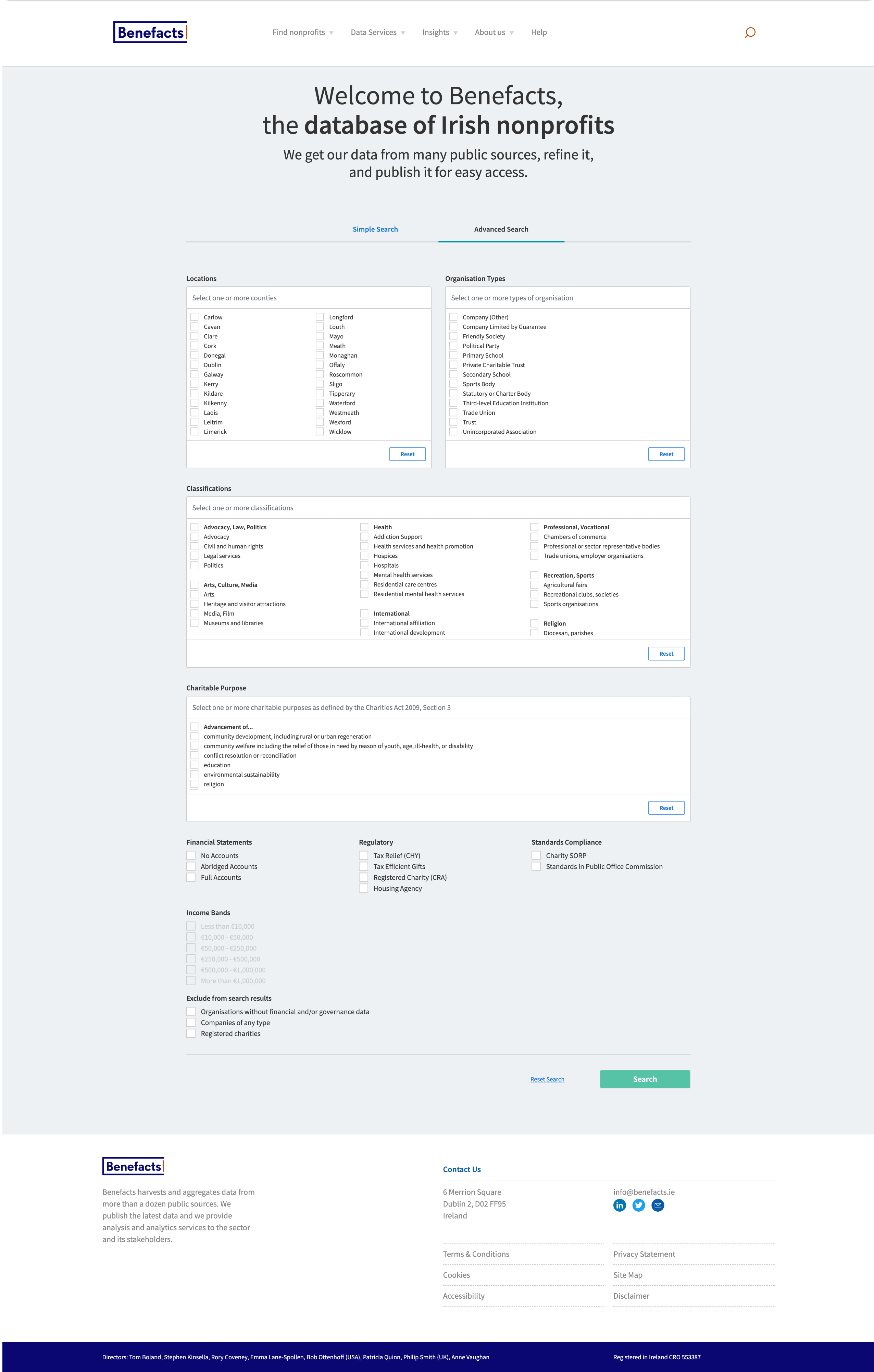 Later, Benefacts built processes for harvesting the published expenditure of State bodies, using their annual reports, press releases, websites and voluntary disclosures. 
Almost none of the public data processed by Benefacts was available in Open Data formats.