Home | Project | Governance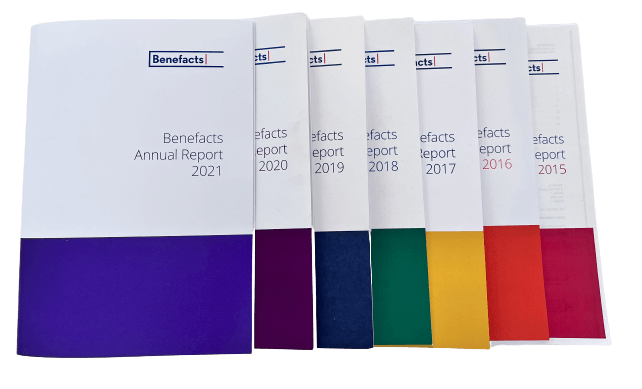 Although it was not a State body, Benefacts complied on a voluntary basis with the provisions of the Code of Practice for the Governance of State bodies. This was a provision of its Funding Oversight Agreement with the Department of Public Expenditure and Reform.
General project oversight was the responsibility of a group of public officials drawn from a range of Government departments and agencies, augmented by a representative of the philanthropic funders. Until April 2019, Benefacts was invited to attend meetings of this group – thereafter the Group continued to meet at the invitation of the Department of Public Expenditure and Reform, without Benefacts participation.
Other project governance was provided by a series of representative oversight groups drawn from Benefacts wider stakeholding community and independently chaired in each case:
A stakeholders forum which met between Q3 2015 and Q2 2018, to support the development of the classification system and website and to provide feedback on the impact of the project on the sector

A working group to oversee the development of Benefacts Analytics, which provided guidance on content, user experience testing and other kinds of insights. Read the outcome report on the Analytics project.
An editorial oversight group to advise on the preparation and production of sector reports.